IPLC2018 SPEAKER LINE UP
09 May 2018
The 2018 PLA/WUP International Congress is on its way. An engaging schedule of international and national industry professionals rounds out a diverse speaker program. Check out who's on the slate!
Co-hosted by Parks & Leisure Australia to date, the FUTURE of SPACES and PLACES in CITIES will host a plethora of international and national industry professionals. An exciting range of speakers from across the parks, sport and leisure sector has been arranged, ensuring a variety of perspectives from around the globe to address the issue of the impact of urban growth and density on our parks, sport and leisure spaces.
The national congress will be held at the MCG in Melbourne and streamed under four key themes: Future, Spaces, Places, Cities. Scaled to "stretch the minds and practices of everyone in the parks and recreation sector", the event will ensure delegates leave with a new perspective on the challenges and opportunities the future holds for the parks, sport and leisure industry.
Some of the key speakers include:
GUILLERMO 'GIL' PENALOSA

Gil Penalosa advises decision makers and communities on how to create vibrant cities and healthy communities for everyone regardless of age, gender, or social status. He is the founder and chair of the internationally recognised non-profit 8 80 Cities in Canada and has been a strong supporter and advocate for improving city parks since the late 1990s, when, as Commissioner, he led the transformation of Bogota's park system.
Gil is currently chair of the board of World Urban Parks and works on advising decision makers and organisations like Children & Nature Network, StreetFilms, America Walks, Kaboom, and others.
Gil holds an MBA from UCLA's Anderson School of Management, has been awarded the Queen Elizabeth II Diamond Jubilee Medal, and, in 2017, received a Doctorate Honoris Causa from the Faculty of Landscape Architecture and Urban Planning at the Swedish University SLU.
JULIA MIRANDA LONDOÑO
Head of the National Parks Agency of Colombia since 2004, Julia holds a JD degree from Universidad Javieriana School of Law in Bogotá, Colombia, and a Graduate Degree in Environmental Law from Universidad Externado de Colombia.
Julia has a great deal of experience in urban environmental affairs, such as management of urban protected areas and their relationship with sustainable development. In addition, she has contributed to environmental policies in national and international scenarios, including IUCN
World Parks and Conservation Congresses, National Parks Latin American Congresses, World Heritage Convention Committees and World Protected Areas Leadership Forums.
Julia has been part of the World Commission on Protected Areas (WCPA) since 2000 and was the WCPA Regional Vice Chair for South America (2009-2015). From 2015 to present, Julia has served as the WCPA Deputy Chair.
CHRIS CHESTERFIELD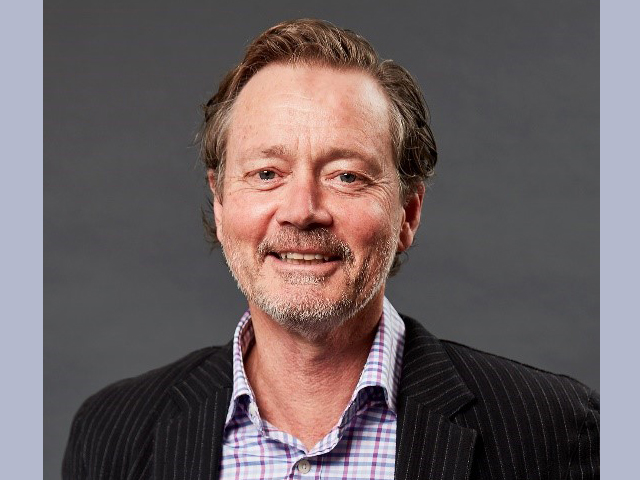 Over his 30-year career in the water and environment industry, Chris has held a number of senior executive roles, including founding CEO of the Office for Living Victoria. Chris is nationally recognised for his leadership in waterway and urban water management, and for establishing Melbourne as a world leader in water sensitive urban design (WSUD).
Chris has been a director at the Co-operative Research Centre for Water Sensitive Cities, leading a number of national research and development projects across Australia, and is a Commissioner of the Victorian Environmental Water Holder.
In 2016, Chris chaired the Yarra River Protection Ministerial Advisory Committee, which led to the Government enacting new legislation to improve governance and management of the River and recognition of Traditional Owners.
These speakers and many more will be sharing their experiences, knowledge and insights from 14-17 October at the PLA/WUP World Congress. To view the full congress program, including speaker profiles CLICK HERE
The 2018 International Congress also offers participating Exhibitors a great opportunity to showcase a range of industry-relevant products and services to delegates from around the world. Visit www.iplc2018.com or email iplc2018@parksleisure.com.au to find out how you can become an Exhibitor.
To find out more about this exciting event or register your attendance CLICK HERE or visit www.iplc2018.com
SEARCH
SUBSCRIBE TO ENEWS
MORE NEWS
NURSERY SALES SHOW SOLID GROWTH
THE LANDSCAPE SHOW 2020
AUSTRALASIAN PARKS & LEISURE JOURNAL SUMMER EDITION. GOTTA HAVE IT?
2019 LANDSCAPE QLD EXCELLENCE AWARDS
AUSTRALIAN PARKS & LEISURE JOURNAL AUTUMN EDITION. GET IT NOW
GET EXCITED. CIVENEX 2020 IS HERE!