GREEN FENCING SOLUTIONS
17 Aug 2016
Supplying an environmentally friendly fence that is strong and long lasting has been difficult to fulfil, until now. Polvin's range of rigid PVC fencing meets all your green fencing needs.
Today's hi-tech, rigid PVC fences are an environmentally friendly, long-lasting fence solution that is attracting a lot of advocates and converts.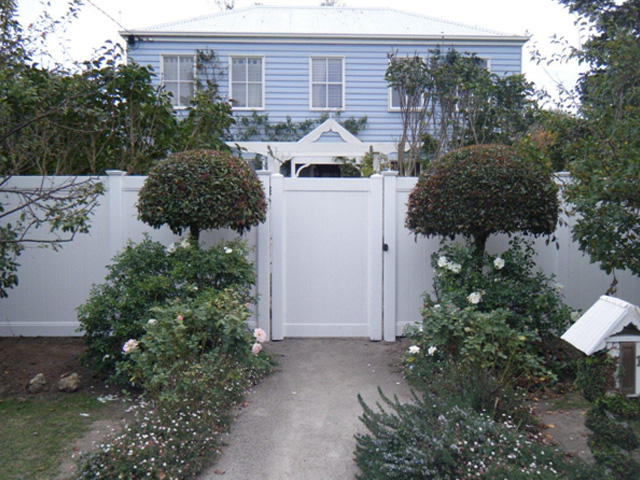 Most people are not aware of the environmental benefits offered by today's PVC fencing. Les Hanslo, PVC expert and Managing Director of Australian PVC fence manufacturer Polvin Fencing Systems, explains "More than 50 percent of rigid PVC is made from sodium chloride, or common salt, and the balance from ethylene, making it the most energy efficient plastic."
Most people are aware that rigid PVC will outlast timber many times over. Even though the initial investment in PVC is similar to other types of fencing, PVC's low-maintenance benefits make its total cost significantly lower over its lifetime.
Unlike timber, rigid PVC never needs painting. It will never rot and is termite resistant so does not require treatment with potentially dangerous chemicals like arsenic. Suitable for domestic, commercial and rural use, Polvin Fences feature smooth surfaces with no nails, sharp edges or splinters. Graffiti is easily removed with household crème cleaners, without the need for sanding or repainting.
Thanks to advanced technology and stringent testing, the strength and durability of Polvin PVC fences makes it an attractive alternative to wood and metal. Polvin fences feature specially formulated PVC which has a high tensile strength and four times the flexibility of wood. Tests prove that every Polvin PVC fence starts out with far greater impact strength than the industry standard [for PVC].
Overseas-made PVC fences are not designed for Australian conditions. However, Polvin's Australian made PVC fences will withstand Australia's higher UV rates and last up to 50 years. At the end of its life, rigid PVC is fully recyclable, multiple times. If it is sent to landfill, rigid PVC will not leach chemicals into the soil.
For more information on Polvin PVC fencing call 1800 339 675 or email sales@polvinfencing.com.au
SEARCH
SUBSCRIBE TO ENEWS
MORE NEWS
WPC FENCING SOLUTIONS
THE FORGOTTEN LANDSCAPING & FENCING PROFILE
PILLAR FENCES CREATED WITH GREAT CARE
5 HERITAGE FENCING IDEAS
INTRODUCING ULTRALOX, AUSTRALIA'S MOST INNOVATIVE BALUSTRADE SYSTEM
STYLISH AND MODERN GATE PILLARS