EXTERNAL SURFACING FOR THE ULTIMATE AUSTRALIAN LIVING
11 Feb 2015
For designer flooring that complements all facets of landscape design and is suitable for commercial, retail and domestic applications, you can't go past SureStone®.
SureStone® outdoor flooring was selected and installed to enhance the appearance and replace the tired existing deck surface which suffered from significant efflorescence and excess heat.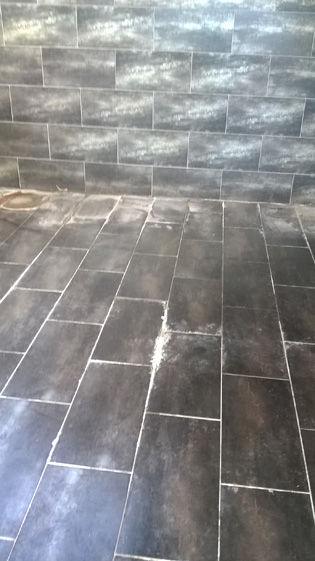 The external deck area features the Hudson Natural SureStone Aggregate.
SureStone® designer flooring is an Australian-made mix of natural or designer Quartz aggregates encased in a high quality resin to create a seamless, hardwearing, long lasting stone flooring solution for all commercial, retail and domestic internal and external applications.
Suitable for installation over most existing flooring surfaces, SureStone flooring is a quartz carpet finish that provides a bold, seamless finish that projects the natural qualities of stone. The unique naturalness of SureStone flooring complements all facets of interior design and functionality.
Available in open texture for both internal and external applications or closed texture for internal wet areas, the anti-bacterial and anti-fungal properties make SureStone flooring the ideal flooring choice for both wet and dry areas.
Impervious to most household and commercial spills, the stain resistant surface and low-allergy composition is easily maintained to ensure a long wearing finish for many years.
As well as providing an attractive and durable surface, SureStone is also:
100 per cent Australian made and manufactured
Durable designer Stone & Quartz finish
Easily maintained abrasion, stain and chemical resistant
Array of designer colours and specialty matching of colours as required.
Suitable for designs and patterns
Anti-bacterial and anti-fungal properties
For further information please contact OmniCrete on 1300 851 523 or visit us online to view further images and information: www.surestone.com.au
SEARCH
SUBSCRIBE TO ENEWS
MORE NEWS
THE LANDSCAPE SHOW 2021
LOW-MAINTENANCE SEATING
SHADE TREES FOR FARMS AND PADDOCKS
COMPOSITE TIMBER DECKING
15-YEAR WARRANTY ON SHADE FABRIC
WATERPROOFING MADE EASY