CITIES OF THE FUTURE
26 Feb 2014
How do we create cities that are sustainable and liveable? Find out at this year's Green Cities Conference, held in Melbourne in March.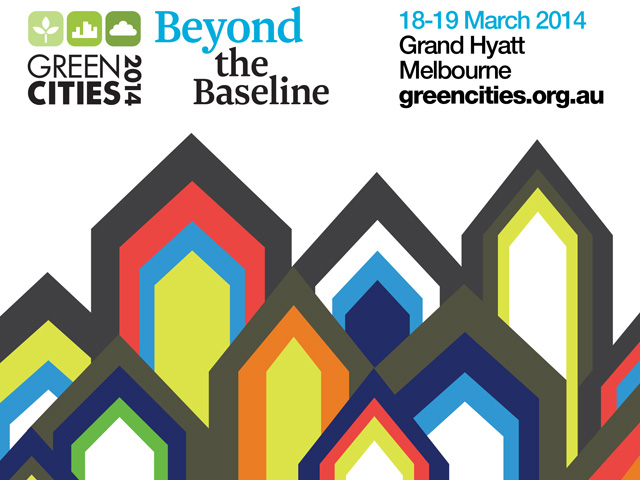 Kent Larson, director of the Massachusetts Institute of Technology (MIT) Media Lab's Changing Places group, will be in Australia in March to share how his team is breaking the mould to find better ways for people to live, work, learn and play in our ever-expanding cities. From stackable, electric cars to tiny, tardis-like apartments, Larson's innovations seem futuristic, but may just be around the corner.
With most of the world's population growth over the next few decades occurring in our cities, how we manage this growth presents both our greatest challenges and our greatest opportunities, Larson says.
"Almost all of the wealth will be created in cities," says Larson. "That's where companies will be formed. That's where people will find opportunities, so there's powerful pressure for them to move to cities. Cities are where a huge percentage of energy and water will be consumed."
Eighty per cent of Australians live in cities, and this figure is expected to rise to 85 per cent by mid-century. Australian cities are also our nation's powerhouses of productivity, generating four fifths of employment and gross domestic product.
An architect for more than 15 years, Larson is working with his team on technologies that can help future cities function like the small village of the past. Take the CityCar, for instance, which features a folding chassis to occupy a small footprint when parked, or the GreenWheel – an electric motor that can be adapted to any bicycle and enable older people, or those with physical disabilities to vary the amount of energy they expend while cycling.
Larson's team is also looking at tiny apartments that can accommodate both a king sized bed and a dinner party. The apartments include a fully-equipped kitchen, an accessible bathroom with movable fixtures, large displays integrated into sliding doors, pop-up side tables and party space perfect for ten people. This discussion builds on previous Green Cities conversations about collaborative consumption and how we help people engage with issues around climate change.
As Larson says "cities are places for people. There is no reason why we can't dramatically improve the liveability and creativity of our cities while also dramatically reducing our emissions and energy usage."
Kent Larson will be a keynote speaker at Green Cities 2014 which will be held in Melbourne March 18-19. For more information visit www.greencities.org.au
SEARCH
SUBSCRIBE TO ENEWS
MORE NEWS
TRANSFORM OUTDOOR SPACES WITH GOSFORD QUARRIES SANDSTONE
BEHIND THE SCENES AT THE HILLS BARK BLOWER
3 INDICATORS OF AN EFFECTIVE OUTDOOR PLAY SPACE
VISION FOR VICTORIA PARK
CUSTOMISED OR BESPOKE PLAYGROUND: WHICH IS BEST?
ART MEETS PLAY WITH BLADE RECREATION