BUZON BRILLIANCE
20 Mar 2013
The Buzon Pedestal System was chosen as the perfect solution for the replacement of the old timber deck at the historic Jones Bay Wharf.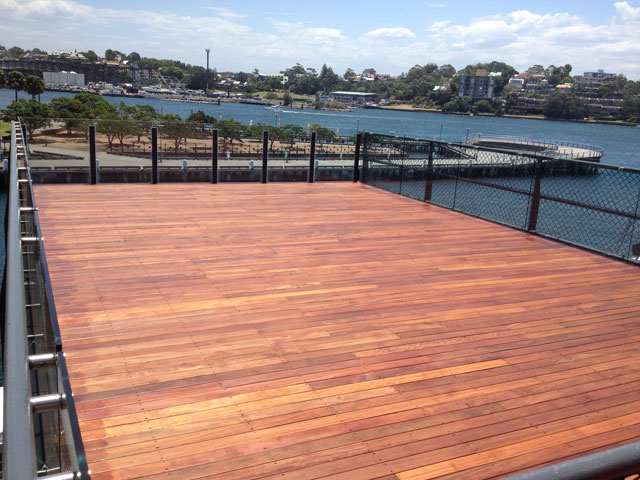 Jones Bay Wharf is one of the last remaining finger wharves on Sydney Harbour having been built in 1919 as an integral part of the port of Sydney. In 2003 the wharf was redeveloped into a commercial precinct consisting of two sheds with an upper and lower level divided by a central roadway. Today the wharf is a prestigious office address to many local and international businesses including the renowned Dalton House Conference Centre and one of Sydney's premier waterfront restaurants Flying Fish.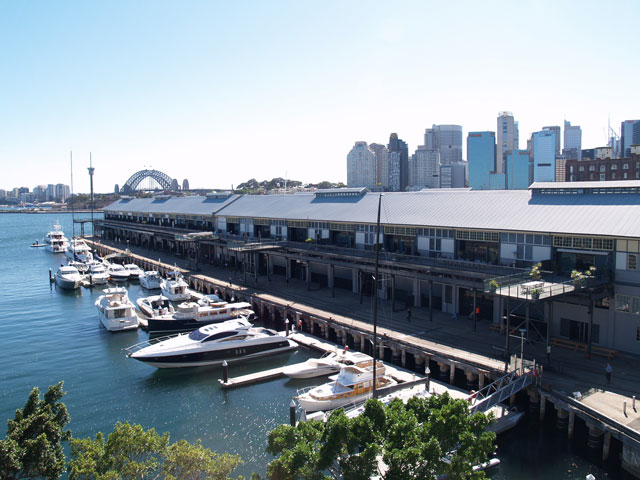 As part of the heritage design, timber decking was constructed on the upper exterior terraces and gantries. Originally, the timber joists were placed directly on the waterproofed deck and over the past 10 years had deteriorated beyond repair. To replace the decking a system was required that would raise the joists above the deck to allow water to freely drain underneath and prevent the bearers from rotting due to direct long term contact with water.
The Buzon Pedestal System was chosen as the solution. A combination of DPH-series pedestals ranging from 17mm to 35mm was installed under the joists to support the newly constructed timber deck. The DPH pedestals are supplied with a specialised joist holder that connects to the top of the pedestal and accommodates joists up to 65mm in thickness. In some areas where the deck sloped away, PH5 slope compensation devices were attached to the top of the pedestals to create a level surface.
Buzon Pedestals offer a cost-effective and long-term solution when constructing timber decks and paved terraces over exterior hard surfaces. The pedestals are available in a range of heights from 17mm to 1050mm providing a range of solutions from a small terrace on a residential project to large scale commercial projects.
For further information contact Pasco Construction Solutions on 03 9429 9111.
SEARCH
SUBSCRIBE TO ENEWS
MORE NEWS
ESCAPE THE HUSTLE WITH QUIET GROVE
NEW PUBLIC SQUARE FOR SYDNEY'S CENTRAL STATION
ACO'S HEELSAFE® ANTI-SLIP: NEW WEBSITE
OMNITECH LAUNCHES INTO THE NEW YEAR
TUBESTOCK: THE TIGHT BUDGET SOLUTION
ECONOGRID40™: THE IDEAL SOLUTION