A WILD RIDE
03 Aug 2016
Britain's latest attraction, the i360 observation tower, has just opened in Brighton, offering tourists and citizens alike unimpeded views of one of the country's most stunning vistas.
Rising 162m over Brighton, the British Airways i360 is recognised as the world's skinniest tower by Guinness World Records. From Thursday 4 August, members of the public will be able to ride to the top in a futuristic glass pod, grab a beer, and enjoy what promises to be one of the best views in England.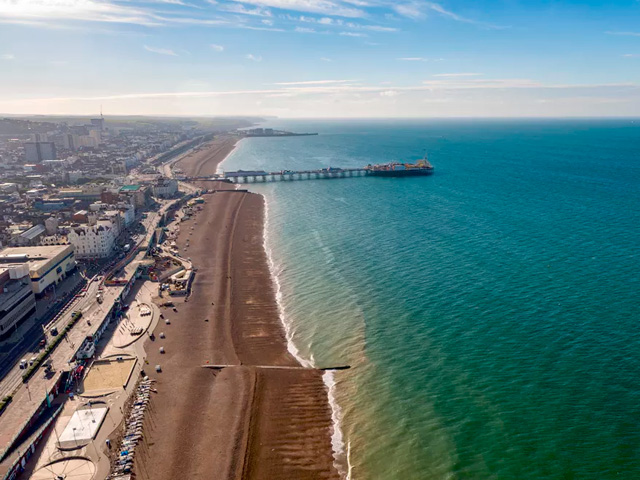 The official launch of the British Airways i360 marks the culmination of 12 years of work for designers Marks Barfield Architects, the firm responsible for the London Eye. The project will have taken exactly two years from start of construction to opening, with the bill coming in at £42.2 million (around $74 million AUD).
Once open, visitors will take a sedate 20 minute (30 minutes at night) journey up the tower in a double-glazed pod and enjoy choice views of Brighton and Hove, the Sussex coast, and the English Channel.
The donut-shaped pod itself weighs 94 tonnes, has a capacity of up to 200 people, and includes seating and a bar, the latter only open at night. On those rare sunny British days, visibility in the pod from the maximum height of 138m promises to be up to 42km.
The pod's descent harnesses energy regeneration tech to generate almost half of the electricity required to power its next ride up.
Ticket prices start at £13.50 ($24) for adults and £6.75 ($12) per child.
SEARCH
SUBSCRIBE TO ENEWS
MORE NEWS
SOFTFALL TESTING PARTNERS WITH PLAYGROUND123
BRINGING TOGETHER THE BEST IN LOCAL DESIGN
PARK WARRIOR COURSES ARE SPRINGING UP ACROSS AUSTRALIA!
NATURE-BASED PLAY
PROLUDIC JOINS AILA
CREATING A SPACE FOR EVERYONE TO ENJOY