URBANFF:THE EARLY YEARS
22 Jun 2016
In operation since 2001, the UrbanFF Story is a 15 year journey of gaining knowledge and experience in the realm of urban infrastructure to become one of the best in the world of street furniture.
Urban Fountains and Furniture (UrbanFF) is a family owned and operated business managed by proprietors Gary and Claire Allan. Operating since 2001, Urban grew out of an early business in which Gary had identified a growing market for stronger and more durable drinking fountains.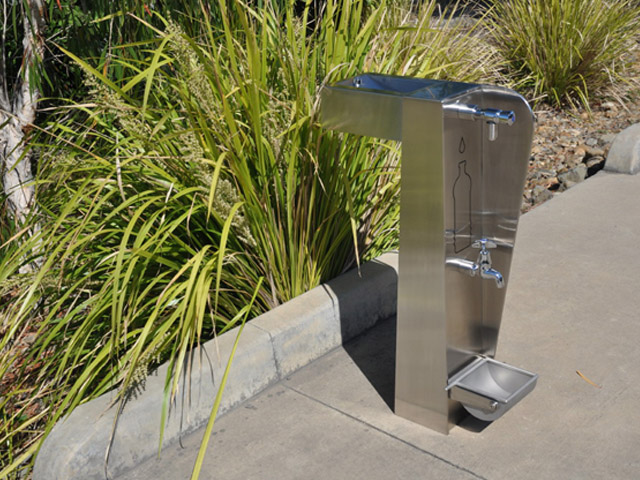 After years of manufacturing other companies' designs, where long-term durability was sacrificed for looks that didn't last and resulting in bigger long-term expenses for the client, Gary set about designing a range of products that was stylish as well as highly functional and durable.
15 years ago the drinking fountain market had very little competition, just one or two major players who were charging exorbitant prices, and many product ranges on the market were not able to be modified as they were cheaply mass-produced. Gary and Claire saw the need to make the market more competitive by offering consumers a greater range of choice in attractive and adaptable, high-quality products, and so set about coming up with a new product.
When Gary's first practical and cost-effective designs proved highly successful in the marketplace, he expanded the range to include additional fountains and an extensive range of high quality street furniture.
Today there are more streetscape suppliers than ever before, making the market highly competitive, which is a win for the consumer. Since 2001, UrbanFF has evolved into a highly successful business, and retained its competitive edge with the largest outdoor drinking fountain range in Australia. This range is supported by UrbanFF's impeccable reputation for providing high quality, stylish and functional street furniture, while always remaining true to the best interests of its clients.
To view the full UrbanFF range visit www.urbanff.com.au
SEARCH
SUBSCRIBE TO ENEWS
MORE NEWS
THE UNIQUE TOUCH ADDED THROUGH THE VIENNA FURNITURE SUITE
THE FUTURE BUS STOP
VOICE CONTROLLED PUBLIC RESTROOM
URBAN+ LAUNCHES NEW ECO-FRIENDLY BOTTLE REFILL STATIONS
WHEELCHAIR ACCESSIBLE STREET FURNITURE
NGV'S PICTURESQUE PICNIC PAVILIONS