UN-HABITAT'S MODEL STREET INITIATIVE
12 Nov 2020
The UN-Habitat is working with local residents to transform community spaces in Dandora, Nairobi, into waste-free, attractive, and engaging places.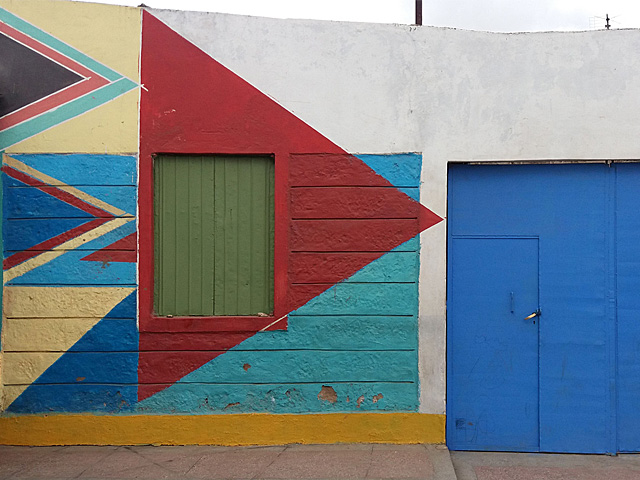 The Model Street project is an ongoing collaboration between local residents and youth groups, UN-Habitat, Making Cities Together Coalition, Nairobi City County Government and the Dandora Transformation League. Together, they have been transforming the garbage-filled community spaces into fun and clean new hubs.
Dandora was initially a well-planned neighbourhood in Nairobi, Kenya, before poor management caused it to become a slum. In order to reclaim the neighbourhood, a group of young people began the first changes which included of cleaning, planting, opening up drainages, and painting facades. In a short period of time, local retail activities increased, safety and security improved and stronger social cohesion was established.
Launched in 2015, the Model Street project is upgrading public space using collaborative and participatory processes. The program "has enabled easy access to the estate while allowing small scale road-side businesses to thrive. It is an exemplar of how placemaking catalyses unlikely alliances among grassroots groups, the private sector, local government, and other placemaking leaders to adapt, replicate and up-scale good practices from domestic to neighbourhood level, and trigger an avalanche of community empowerment initiatives by various stakeholders." A benchmark to guide future interventions, the project is an incremental process for community-led neighbourhood regeneration.
To implement the Model Street UN-Habitat and local partners organised a participatory design session using Minecraft, to collect the ideas, priorities, and aspirations of the community. The designs coming from this workshop were then translated into buildable architectural designs. The community then contributed 10 percent of the project cost, which included manual labour – clean ups, ground levelling, landscaping, and importantly, maintenance of the streetscape.
Specific results of the Model Street intervention include improved safety and security, livelihood opportunities, relationship with authorities, play opportunities for children as well as better drainage and environmental quality.
Using public space and waste management as entry points to address neighbourhood revitalisation, the Model Street project highlights the value of inclusive urban planning that starts first at a micro-scale and can then be up-scaled and replicated in other areas.
All images via ArchDaily
SEARCH
SUBSCRIBE TO ENEWS
MORE NEWS
LONDON'S KALEIDOSCOPIC CHRISTMAS TREE
CELEBRATION OF ABORIGINAL CULTURES IN SYDNEY HARBOUR
ENCHANTED BOTANIC GARDENS
ILLUMINATING SCULPTURES AT GREEN SQUARE
STREET ART AND GRAFFITI EXHIBITIONS AT BSAF
CUTTING EDGE SPANISH INSTALLATION