THE SECRET LIFE OF PLANTS
22 Jun 2016
A series of artistically sculptured topiary are to be included on the grounds of this year's Glastonbury Festival – not just because they look good, but because they hold the secret to connectivity.
The world's biggest temporary 4G network will be erected at this year's Glastonbury festival, cleverly hidden among the trees. To aid festivalgoers in their social media endeavours, tech and comms partner for the festival EE will be constructing a wi-fi network cleverly disguised in artistically sculptured topiary hedges.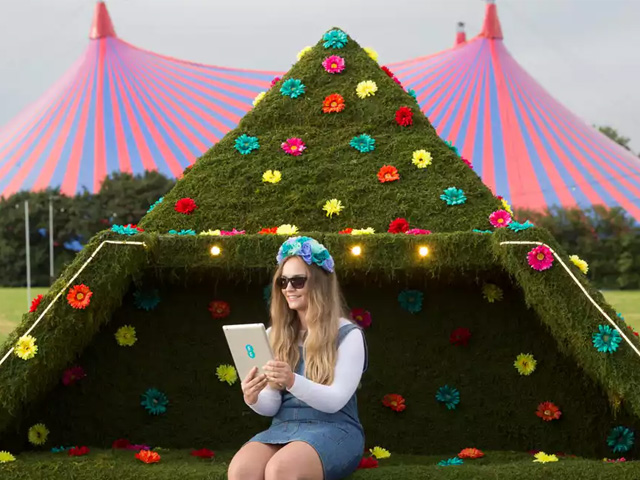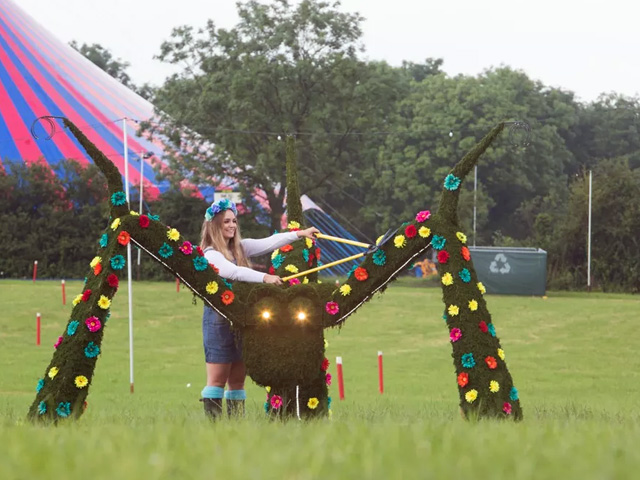 Created by Horticultrual artist Agrumi, the topiary will be constructed from moss and adorned with silk flowers, ribbons and LEDs to make them truly shine. The topiary will be placed around the venue amidst other temporary public artworks and sculptures - just one of the many features that makes the Glastonbury festival such a drawcard each year – and will take the shape of some of Glastonbury's more notable landmarks, including the Pyramid Stage, the Arcadia Spider and the Park Tower.
The 4G wi-fi technology that is to be incorporated into the topiary is new technology according to EE and utilises Cradlepoint Advanced Edge Routing (AER) to aid in gaining connectivity in the remote location of Glastonbury. Additional preparations such as the installation of an additional mobile antenna are being made to accommodate the mobile traffic, and the 4G spectrum capacity is being tripled by EE.
So if participants at the festival, which begins this week, are looking for the best hot spot they need to head for the trees.
SEARCH
SUBSCRIBE TO ENEWS
MORE NEWS
MRTRAMPOLINE DELIVERS ON STRENGTH AND DURABILITY
AUTHENTIC LE CHÊNE VERT ANDUZE POTS
THE ADVANTAGES OF GRC PLANTERS
A SCREEN WITH A VIEW
CUSTOM GRC: THE AFFORDABLE CHOICE
LANDSCAPE ON THE ROCKS