THE PATHWAY TO A BEAUTIFUL GARDEN
22 Nov 2017
Define your landscape with a series of attractive and purposeful pathways created from the extensive range of crushed rock 'toppings' from Mawsons in a selection that will complement any garden design.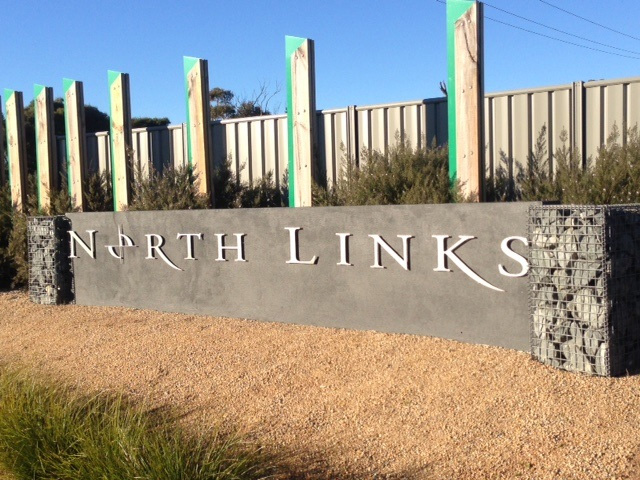 North Links Estate, Tatura - created using Yabba pathway material
One of the key features of having a beautiful landscape is getting around the garden. A lack of pathways can hinder the enjoyment of a wonderful garden. A well-planned pathway is a great way to define boundaries and set out specified zones around the house.
Pathways can be constructed using various materials like concrete, paving stones and bricks, but one of the most popular materials is crushed rock 'toppings'.
Garden feature created using Glenrowan toppings
The popularity of toppings stems from a combination of cost and ease of installation. Melbournians have long had a love affair with toppings for the driveway and around the home. Landscape designers appreciate that pathway toppings not only look elegant but are easy for the homeowner to maintain over a long period of time.
Mansfield Botanical Gardens – created from Churt pathway material
Mawsons has a range of toppings in various colours, originating from their various quarries throughout Northern Victoria. Due to the nature of the underlying deposits, Mawsons are able to supply colours ranging from dark blue to black and earthy brown.
Not only do Mawsons supply Northern Victoria, they also supply numerous landscape centres in Metro Melbourne. The company produces and supplies a large range of stone and quarried products, as well as offering a full transportation service. Choosing from Mawsons' extensive range of varied toppings, designers and architects have created many stunning feature pieces for commercial gardens and or public space elements.
In addition to pathway toppings, Mawson's are also able to supply a range of products from gabion baskets to decorative wall stones in a range of sizes for decorative wall features.
With six landscape centres, 13 hard rock quarries, 38 concrete plants, mobile hire equipment, and a fleet of various concrete, cement and quarrying transport services, Mawsons Concrete & Quarries can ensure the success of your next project. Contact the experienced team today.
SEARCH
SUBSCRIBE TO ENEWS
MORE NEWS
BLOWING IT CARRIBEAN STYLE
PROUDLY SUPPORTING SOLAR
LANDSCAPE WITH A HEALING EDGE
EDGING OUT THE COMPETITION
LEGENDARY LANDSCAPE SUPPLIES
BLOWING HARD