STYLISH GRANITE PLANTERS
28 Apr 2015
Granite planters have been used to enhance Canterbury Council's Belfield Village with amazing results.
The City of Canterbury has been given a hint of greenery with IOTA's range of stylish granite planters.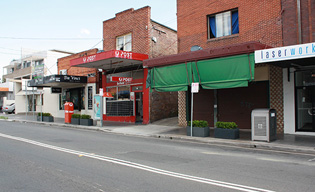 An attractive makeover was provided with Granite Trough 1000 planters when Canterbury City Council was looking for a planting solution that would help enhance the look of the city streets.
The planters don't just add greenery to the hard-paved shopping streets; they also serve as a barrier between pedestrians and oncoming traffic.
Granite planters are suitable for use in public places because they are very durable. Unlike other less durable planters, granite planters can withstand hits from shopping carts and trolleys without sustaining damage. This makes them the ideal planting solution for busy city streets and other commercial areas.
The added greenery will help control pollution coming from the exhaust of oncoming traffic and add a nice atmosphere for the people dining at the local restaurants and cafes.
SEARCH
SUBSCRIBE TO ENEWS
MORE NEWS
TRANSFORM OUTDOOR SPACES WITH GOSFORD QUARRIES SANDSTONE
CUSTOMISED OR BESPOKE PLAYGROUND: WHICH IS BEST?
BEHIND THE SCENES AT THE HILLS BARK BLOWER
VISION FOR VICTORIA PARK
ART MEETS PLAY WITH BLADE RECREATION
3 INDICATORS OF AN EFFECTIVE OUTDOOR PLAY SPACE