STYLE WITH MAZ
28 Nov 2011
Style with Maz is now located in Brookvale, where the general public, designers and landscapers can view the latest range of homewares.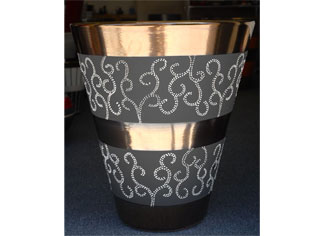 The new Style with Maz summer contemporary range incorporates warm colours of the African bush and vibrant tribal colours. They are hand-made and hand-painted to the highest standard.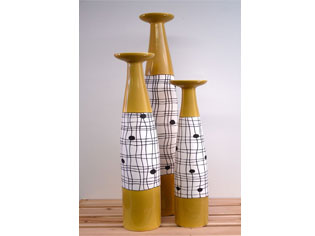 The factory does not employ mass production techniques preferring to pursue quality item-by-item through limited quantity manufacturing.
The beauty of this range is that it is perfect for both outdoor and indoor use and will not fade in the sun. Our earthenware pots are fired at a high temperature and are resistant to frost. All large pots can be converted into water features. All pots can be custom made to suite any scheme by changing colours and combining designs. Any design can be applied to any pot size or shape.
Because the ceramics are handmade, production is limited and each item is unique and exclusive to Style with Maz.
Other items in our range include designer lamps, candles, wall & accent pieces, tableware, vases, Raku pit-fired ceramics, tribal scatter cushions, hand- painted tablecloths, unique mirrors and framed art.
Contact:
1/49-51 Mitchell Road Brookvale NSW 210
PO Box 821 Spit Junction NSW 2088
Ph: 02 9939 4096
Fax: 02 9939 4097
Email: alan@stylewmaz.com
Visit: www.stylewmaz.com.au
SEARCH
SUBSCRIBE TO ENEWS
MORE NEWS
TRANSFORM OUTDOOR SPACES WITH GOSFORD QUARRIES SANDSTONE
ART MEETS PLAY WITH BLADE RECREATION
BEHIND THE SCENES AT THE HILLS BARK BLOWER
CUSTOMISED OR BESPOKE PLAYGROUND: WHICH IS BEST?
VISION FOR VICTORIA PARK
3 INDICATORS OF AN EFFECTIVE OUTDOOR PLAY SPACE