SMOG-SUCKING VACUUMS
22 Apr 2015
A new air-purifying vacuum cleaner could be instrumental in addressing Beijing's air pollution issues.
A newly designed smog-sucking vacuum cleaner purifies the air surrounding the system, giving people nearby fresh, clean air to breathe. The system is made up of buried coils of copper that are installed in a large area. Smog particles within the perimeter of the coils are drawn toward the ground, creating a clearing of fresh air 50 metres in diameter.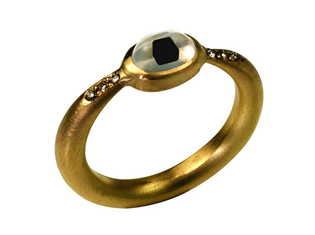 Although the vacuums won't eliminate the source of air pollution, they bring temporary relief and protect citizens from a slew of pollution-related health problems.
Polluted particles from the smog vacuum are collected, and are turned into rings to wear on your finger. Each ring comes with either a fake diamond made from soot, or a stone with a cube of soot in the centre, in the hope of bringing awareness to the issue of air pollution.
Both the vacuum and ring concept are created by Dutch designer Daan Roosegaarde who wanted to create a tangible work of art made out of pollution that could create awareness. While the artist realises that pulling smog from a patch of sky won't end pollution, he hopes to remind people what fresh air looks and feels like and to remind people to keep fighting for it.
SEARCH
SUBSCRIBE TO ENEWS
MORE NEWS
BRINGING TOGETHER THE BEST IN LOCAL DESIGN
WHEELCHAIR ACCESSIBLE STREET FURNITURE
PROLUDIC JOINS AILA
WORLD-LEADING SOLAR STREET LIGHTING
MULTI-DIMENSIONAL DESIGN
HIGH-QUALITY PLANT STOCK