SMART DRAINS FOR SMART WATER MANAGEMENT
08 May 2018
The Yarra Ranges has successfully trialled smart drains that monitor stormwater systems in real time, with the aim to implement them into Victorian waterways to provide improved water management and flood prevention.
The Downer Group, Fujitsu, and EYEfi have delivered a successful trial for smart drains in Victoria to reduce the risk of floods from stormwater drains. A network of sensors monitor the drains in real time, reducing the need for manual drain inspections and helping teams to remove blockages from a drain before flooding occurs.
The Yarra Ranges Council has more than 4900 properties at risk of flooding. Pressure is mounting on the existing drainage system from urban consolidation and an increased urban development. The software developed by EYEfi sends out alerts every 15 minutes using a variety of smart sensors and cloud technology.
Yarra Ranges Mayor Len Cox says this is the first time this technology had been used in stormwater pits in Australia.
"Many of our stormwater pits, especially those in flood prone areas could be checked daily or several times per day. This technology informs us quickly that there is a blockage, so we can send someone there immediately and have it removed and cleaned before further flooding and complications arise," said Cox.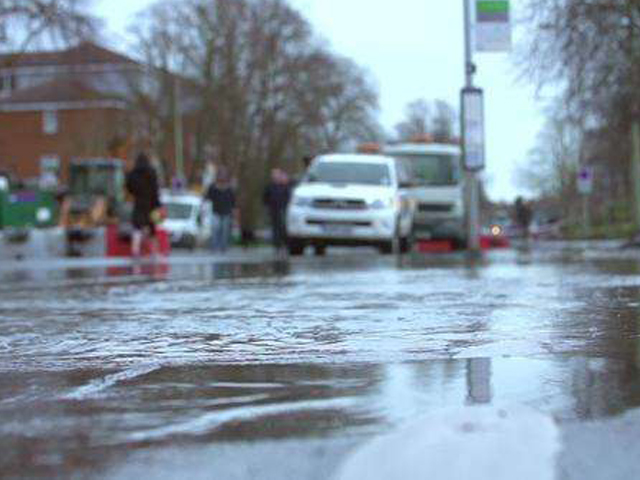 "We are proud to be trialling this in the Yarra Ranges as an Australian first and, if the results are positive, we hope it can be adopted throughout the municipality," he said.
Jeff Sharp, Group Manager Technology and Innovation at Downer said the company had a concept it believed would provide a better service to their customers.
"We were excited to partner with EYEfi, Fujitsu and the Yarra Ranges Council to make this a reality. Downer is investing heavily in Internet of Things solutions that we believe will drive better value for our customers and improve services, creating smarter cities," said Sharp.
SEARCH
SUBSCRIBE TO ENEWS
MORE NEWS
GOT A QUESTION? ASKACO
SPEED DATE A SUSTAINABILITY EXPERT
NATURE-BASED SOLUTIONS THE KEY TO WATER MANAGEMENT
SEABIN CLEARS THE (WATER) WAY
FIRESTONE EPDM: A DAM GOOD LINER
WATER TREATMENT GOES PUBLIC