PROLUDIC'S 2015 CATALOGUE OUT NOW
18 Mar 2015
Children can be explorers, knights, princesses, fire-fighters, astronauts, train drivers, captains, and aviators in Proludic's new range of themed play equipment.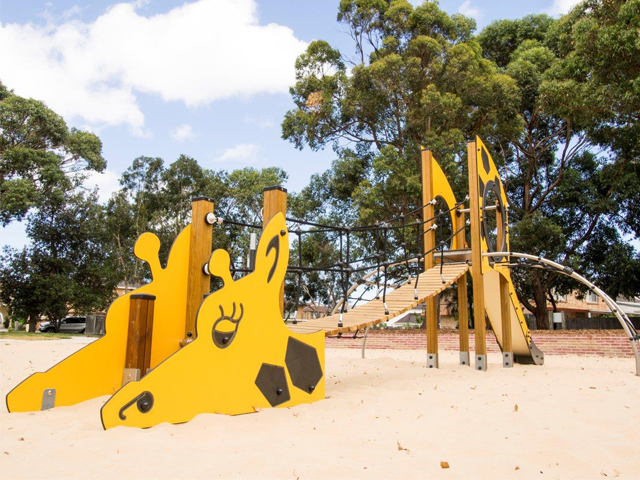 Proludic's 2015 Play and Sport Catalogue, which includes prices, is now available to order from our head office in Sydney or your local Proludic Play Consultant. You can also browse the catalogue online in the new catalogues section of the Proludic website.
Proludic continually strive to design creative and unique play equipment to provide innovative play solutions for children's playgrounds. This year we have added many more themed items to our extensive range of play equipment. City, Adventure, Metropolis, Medieval, Aquatica, Transport and others all have beautiful items designed to stimulate children's imagination. New Play Panels and Springers are also available to complement the play theme.
The themed play equipment items have a wide number of play features and many are compact in design, making them suitable for almost any location. Let children explore their imaginations through play with Proludic's themed equipment – children can be explorers, knights, princesses, firefighters, astronauts, train drivers, inventors, captains, lighthouse keepers and aviators…the list is endless!
The way Proludic's themed equipment is presented in the new 2015 catalogue enables clients to select the play equipment and design a whole playground around a theme. This can be done for small, medium and large scale projects.
Children love themed playgrounds, so let Proludic help you with our themed play equipment for your next playground. For further information on our new themed items click here or contact your local Proludic Play Consultant.
For your copy of the 2015 Play and Sport Catalogue please email info@proludic.com.au or fill out our contact us page. We also like to help people on the phone, so feel free to call us on: (02) 9485 8700.
SEARCH
SUBSCRIBE TO ENEWS
MORE NEWS
WATERPLAY FROM MARCUS CONSTRUCTIONS
PRIVATE SKATEBOARDING FROM NB2
INCLUSIVE NATURE PLAY FROM TIMBER CREATIONS
GYRO MULTIDIRECTIONAL SWING FROM ADVENTURE+
READY TO CONSTRUCT SPLASHPARKS FROM PLAYSCAPE CREATIONS
AUSTEK PLAY BRINGS THE FUN WITH NEW UNSTRUCTURED PLAY