PARK PLEDGE FOR PATAGONIA
27 Mar 2018
Marking the largest private land donation in history, more than 10 million acres of land will be added to Chile's national parklands, preserving the country's beauty and providing nature-lovers from around the globe with spectacular vistas to roam.
Formalising a private pledge that has been 25 years in the making, President of Chile Michelle Bachelet recently oversaw the handover of millions of acres of land that will become the new Patagonia National Park. The landmark handover marks an important milestone for Kristine Tompkins, who together with her late husband Douglas Tompkins, has devoted decades to preserving the natural beauty of Chilean and Argentinian Patagonia.
As founders and former CEOs of outdoor apparel companies Patagonia and North Face, the pair left successful business careers behind and headed for Chile's Deep South, where they worked to acquire land, restore habitats and then pass them over to the state. Though Douglas passed away in 2015, their work continues through the Tompkins Conservation foundation.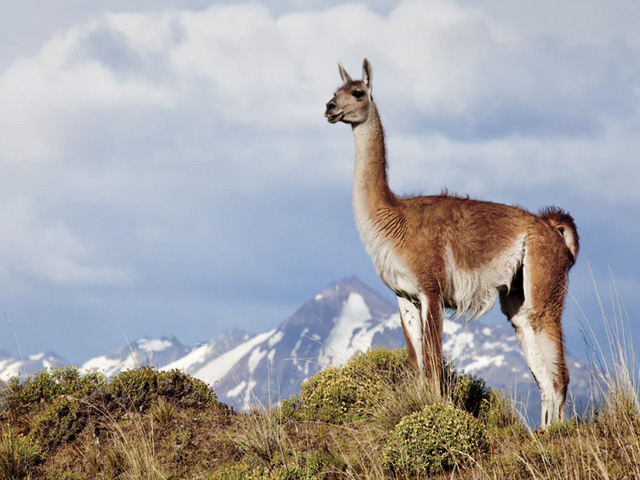 The agreement was announced last March, and in all, will eventually see more than 10 million acres (4 million hectares), an area three times the size of Yellowstone and Yosemite combined, added to Chile's national parklands. This will eventually include a network of five new national parks stretching from Northern Patagonia to the continent's southern tip, along with the expansion of the parks already in place.
The declaration signed in January 2018 sees the creation of the Patagonia National Park and Pumalín National Park, both existing parks previously owned by Tompkins Conservation and already open to the public, but now in the hands of the state.
"I am proud of my husband Doug and his vision which continues to guide us, in addition to our entire team, for completing these two national parks and the broader network, a major milestone of our first 25 years of work," said Kristine Tompkins.
"While we will continue to help promote and safeguard these parks, we are beginning to turn our attention to more new conservation and rewilding projects in Chile and Argentina as we work to save and restore big, wild and connected ecosystems."
Images Tompkins Conservation
SEARCH
SUBSCRIBE TO ENEWS
MORE NEWS
A NEW PLAN TO PROTECT HYDE PARK TREES
WORLD'S FIRST FLOATING ECO-PARK
TAKE A LOOK AT EXPO 2020 DUBAI
LIFE AFTER DEATH
THE NEW URBAN VILLAGE
THE KEY TO A SMART, SUSTAINABLE BUILT ENVIRONMENT