MUCH NEEDED GREENSCAPE FOR SHANGHAI
02 Mar 2016
A new development scheduled for Shanghai will include extensive green spaces, in the form of rooftop gardens and mini parks, in an attempt to bring colour and life to a very concrete city.
Chicago-based architecture firm Goettsch Partners and Hong Kong-based studio Lead 8 have won a design competition for TODTOWN, a new 264,000sqm mixed-use development in Shanghai. Developed by Financial Street Holding Co Ltd, the large-scale project will span two parcels just north of the Shanghai Railway Station in Minhang District. The most notable aspect of the design is its incorporation of greenery—from green roofs to lush landscaped mini parks, the project will add much-needed pedestrian-friendly green space to the city.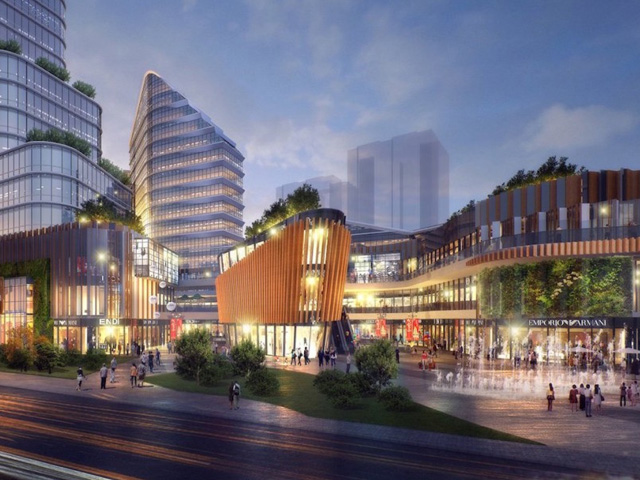 Envisioned as a new cultural, shopping, living, and commerce hub, the TODTOWN mixed-use development will be located above major subway and train transit points. A 130,000sqm retail mall forms the heart of the project and is complemented by a series of shared green spaces, including a central park terrace.
TODTOWN also includes 146,000sqm of office space; 54,000sqm of retail; 67,000sqm of loft apartment space; a 5000sqm cultural center; and a 15,000sqm retail podium.
Pedestrian-friendly infrastructure is a major focus of the design. Dedicated pedestrian routes will provide multiple connections to the public transit system, adjacent parcels, and neighboring developments.
"Financial Street Shanghai creates a sustainable urban environment that will concentrate walkable, compact densities around a vibrant mixed-use site near Shanghai Railway Station," said David Buffonge, cofounder and executive director of Lead 8.
SEARCH
SUBSCRIBE TO ENEWS
MORE NEWS
BREAKING FREE
PLAY IN THE SKY
STYLE & COMFORT IN PLAY
UPPER AUSTRALIA
PERTH WELCOMES NEW $695M UNIVERSITY CAMPUS
DIABOLO BABY® A GOOD DESIGN AWARD WINNER