INDUSTRIAL PUMP SYSTEMS
18 Jun 2012
Australian Industrial Pump Systems is a recognised leader in the pump industry and provides a comprehensive project management service.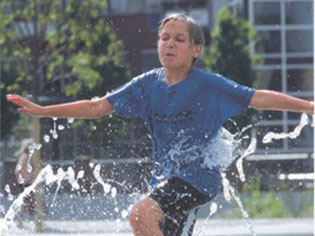 Australian Industrial Pump Systems (AIPS) was founded in Adelaide, South Australia in 1994 and has grown to become a recognised leader in the pump industry.
AIPS specialises in packaging pump systems with design capability, electrical control and onsite installation. With our new addition of Fountain Technology and Lake Management - OASE Living Water - we can create a water feature that is individual and spectacular.
With our qualified sales, field and workshop technicians we provide a comprehensive project management ranging from small commercial to large complex projects.
We support you in drawing up the plans and in putting the necessary components together to ensure that your project will be a total success. The space saving energy efficient products from OASE Commercial make it particularly easy for you to realise your design dream.
Creativity is the main component for conception of a water installation. The right feel for spatial dimensions, and harmony of the elements - water, earth and air.
AIPS can design your water feature and incorporate it with music to give it that extra 'wow' factor. We have a display that can be viewed by appointment only or follow the links through our website.
We service all of Australia.
For more information contact AIPS on 08 8244 2100 or email: mark@aipumps.com.au
Visit: www.aipumps.com.au
SEARCH
SUBSCRIBE TO ENEWS
MORE NEWS
A WHOLE NEW WORLD OF FUN
APEX PARK: HELPING PEOPLE COME TOGETHER
ACO ACCESS COVER SOLUTIONS
SUSTAINABILITY PRINCIPLES
ULTIMATE ARCHITECTURAL FREEDOM
RESOLVE EROSION ISSUES ON FARMS