HOUSE OF BAMBOO® AWARDED PERTH ZOO TENDER
27 Nov 2013
House of Bamboo® to supply balustrade screens for the Perth Zoo Orangutan Visitor experience.
The Government of Western Australia, Department of Finance has awarded House of Bamboo® to supply bamboo balustrade screens for the Perth Zoo Orangutan Visitor experience.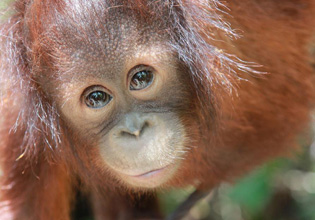 Working closely with Iredale Pedersen Hook architects, House of Bamboo® will manufacture bamboo rod screens using Japanese inspired design using rope lashings.
The attractive design created by Jason Lenard follows the traditional Japanese 'takeho-gaki' meaning bamboo branch. There are a number of different screens each intricately woven to create a beautiful appearance and is one of the outstanding characteristics of the 'takeho-gaki'.
House of Bamboo® was chosen due to their extensive experience in the field of bamboo related materials and was well prepared to meet the stringent criteria set by the architects.
Extensive measures have been taken to ensure the longevity of the bamboo. The bamboo poles have had the nodules removed reducing the risk of the poles splitting due to relative expansion and contraction. Borax has been applied to prevent any fungicidal infestation and rope used for long distance sailing has been used to ensure it does not deteriorate in the weather.
Bamboo fences were traditionally very popular in South East Asia and are growing in popularity worldwide. Being an 'eco' material due to its rapid growth, it is also strong so makes an ideal fencing material. Its aesthetic qualities only serve to enhance any application as will be seen at the Perth Zoo.
The screens will be seen on display by the end of February 2014.
SEARCH
SUBSCRIBE TO ENEWS
MORE NEWS
OUTDOOR LEARNING MADE COMFORTABLE
MARBLE ARCH HILL
SAFETY SURFACING MADE EXCITING
BENEFITS OF TRAVERTINE PAVERS
WASTE NOT WANT NOT
UN-HABITAT'S URBAN RESPONSE