GES MOVES TO AUTUMN
07 Nov 2011
Green Expo Sydney - or GES as it has become known - will move to an autumn date when it is held in Sydney again in 2013.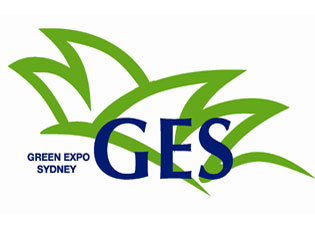 The Nursery and Garden Industry NSW & ACT is pleased to announce that the next Green Expo Sydney – GES as it has become known - will be held in late autumn 2013.
The dates are May 21 – 23, 2013 and the venue will be the same as before - The Exhibition Centre, Rosehill Gardens, Parramatta.
Why the change?
GES has been extremely successful for the last 3 years staged in August but that time of the year has proven to be very congested, with spring (the busiest time of the year for the nursery and garden industry) just about to begin.
The benefits of an autumn expo:
• Less frenetic time for industry with exhibitors and visitors being able to support and attend in better numbers
• It will be 'ahead of the rest' providing plenty of planning time for spring and beyond
• Plenty of lead in time for exhibitors to prepare well for GES
• Ample availability of quality stock
• An Autumn Fusion will be an even bigger and better showcase for new plants and products especially to forward order for spring
• GES in autumn is a refreshing alternative to a busy and crowded pre-spring season
NGINA is committed to a strong Green Expo Sydney and sees the change of dates as a positive and encouraging move to continue the success and evolution of GES and the industry for the years ahead.
Planning and preparation will commence next year, with NGINA looking forward to what will be another memorable Expo.
For a summary and recap of this year's GES visit: http://www.ngina.com.au/Category?Action=View&Category_id=259
SEARCH
SUBSCRIBE TO ENEWS
MORE NEWS
15-YEAR WARRANTY ON SHADE FABRIC
WATERPROOFING MADE EASY
COMPOSITE TIMBER DECKING
LOW-MAINTENANCE SEATING
THE LANDSCAPE SHOW 2021
SHADE TREES FOR FARMS AND PADDOCKS