ENVIRONMENTALLY SENSITIVE SOLUTIONS
06 Mar 2012
Atlantis Aurora's innovative products and systems have received both local and international recognition - find out why!
Established in 1986, Atlantis is a leader of environmentally sensitive urban design solutions for ecologically sustainable water management. Atlantis' innovative products and systems in the fields of stormwater management and landscape solutions have received both local and international recognition.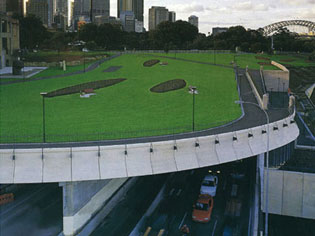 With a comprehensive range of products and systems specifically designed to environmentally manage specific stormwater situations and issues, Atlantis uses individual products or a system of products to supply solutions including ecological kerb guttering; Atlantis Matrix® rainwater tanks for reuse, detention and infiltration; Roof garden drainage and infiltration design and construction; Sports field drainage and infiltration; Stormwater mitigation systems; Ecological swales; Civil construction drainage systems for detention, infiltration and reuse.
Atlantis has a national network of distributors and resellers, and also operates in international markets.
SEARCH
SUBSCRIBE TO ENEWS
MORE NEWS
TORONTO'S QUAYSIDE WATERFRONT SUSTAINABLE COMMUNITY
PARISIAN CONCRETE JUNGLE
VERTICAL HYDROPONIC FARM
GREENWALLS BRING SUSTAINABILITY
A NATURALISTIC MANIFEST
HUMAN-CENTERED BUILDINGS