DESIGN TEAM EXPANSION AT SMART WATER
21 Jul 2021
Smart Water Corporation has recently expanded its design team to continue delivering high-quality design services to their customers.
At Smart Water, the aim is to find solutions for customers' water-related needs through a full suite of services in design, supply, install and maintenance. Smart Water has recently expanded its Design Team to continue to meet these needs and continue to deliver high-quality design services with one of the largest certified irrigation design teams in Victoria.
The design team at Smart Water now have over 100 years of combined experience in irrigation design, including five certified irrigation designers through Irrigation Australia. The team has extensive experience in urban landscape and open space, sports fields, and agricultural irrigation, to design smart irrigation systems that work.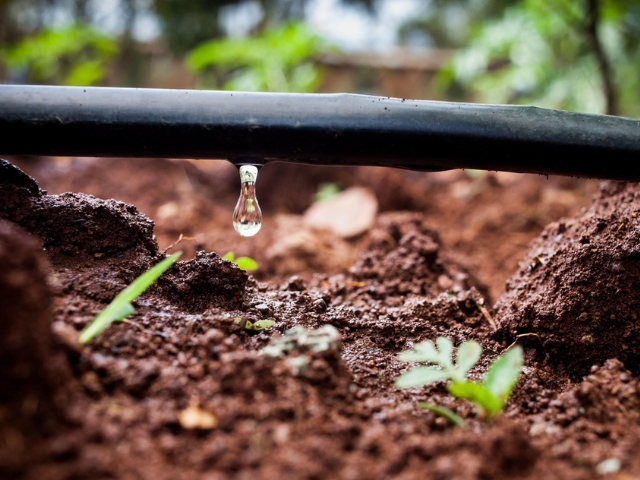 The team uses the latest CAD software to present a professional, easy-to-follow irrigation package, including an irrigation plan, installation detail, specification documentation, valve, watering, and runtime schedules.
During the design development phase, Smart Water's experienced team collaborates with the customer to map out goals for the irrigation system. Timelines and budget are also discussed, as are future expansions. The team will design a complete irrigation layout for the project that covers all technical aspects including equipment preferences and specific zone requirements through to watering and runtime schedules.
To complement the extensive design support that the team now offers and to keep the irrigation process straightforward, Smart Water provides customers with an itemised list when supplying irrigation and water-related products for a project.
Smart Water also has an experienced installation team who are licensed or registered with the VBA to assist with any projects, from small residential to high-end commercial. Smart Water offers ongoing support through their maintenance department to ensure that the irrigation systems they install are kept in optimal condition through audits, scheduled maintenance, and emergency repairs.
SEARCH
SUBSCRIBE TO ENEWS
MORE NEWS
JUST ADD WATER
THE LEADER OF IRRIGATION
RAINGARDEN RESERVE STAYS GREEN
NEW GROWTH AFTER FLOODING DEVASTATION
NAVIGATING THE CHANGING LANDSCAPE
THE SMART WATER CHOICE