COMMERCIAL POOL SPECIALIST
20 Aug 2012
Trisley's Hydraulic Services are a specialised pool company dealing with all aspects of the large and small commercial swimming pool industry.
Trisley's Hydraulic Services (THS) are a specialised pool company dealing with all aspects of the commercial swimming pool industry, including the installation and servicing of the smallest aquatic centres, to total plant removal, rebuild and upgrading of the largest aquatic centres in Australia.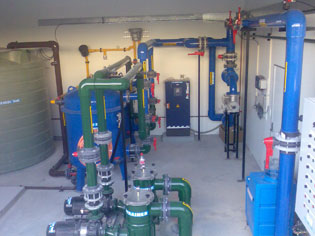 THS is a commercial pool construction and servicing company with over 50 years' experience in the industry. The company has offices in NSW, QLD and WA.
As a quality assured company in NSW, this ensures all our work is performed to the highest standard. THS uses high quality products in all project and service work such as Prominent, Davey and Siemens. THS is also the only distributer of ARC water play equipment in Australia.
THS provides PMA's (preventative maintenance agreements) to our customers. Every PMA is specifically designed for each customer to ensure they are getting the best quality service available to them.
THS has also performed construction in NT on multiple projects as well as currently carrying out PMA work there.
THS also provides a reactive maintenance service for any problems that arise 'out of the blue'. THS reactive maintenance is carried out quickly and efficiently to ensure down time is minimised.
All THS technicians carry OH&S accreditations and THS offers on-site training for your personnel which is designed specifically to suit your plant room setup.
For more information visit: www.trisley.com.au
SEARCH
SUBSCRIBE TO ENEWS
MORE NEWS
A LITTLE BIT OF SUNSHINE
AQUARIUM BRINGS PEOPLE BACK TO NATURE
A NEW WAY TO RIDE
OAK PARK MAKES A SPLASH!
RAINGARDEN RESERVE STAYS GREEN
DURHAM MAKES THE JOB EASY