CIVIL CONSTRUCTION PRODUCTS FOR EVERY SPACE
21 Oct 2021
With purpose-built products to suit all applications, ACO offers the widest range of trench drains and access covers in the industry.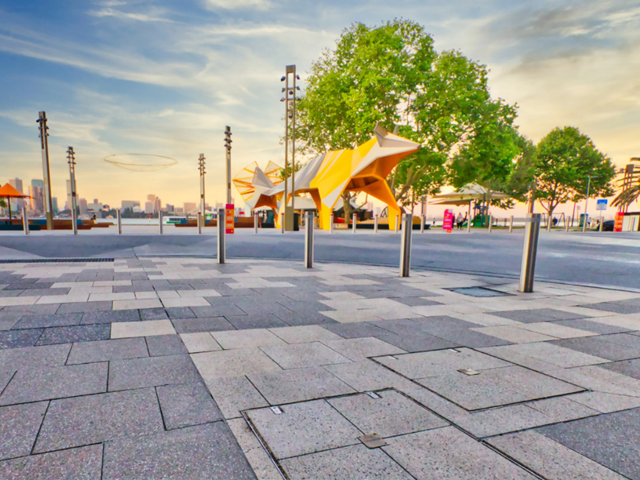 Designers need to consider various factors when integrating drainage elements and service enclosures into these projects. The importance of these factors varies according to each unique application:
Visual appeal – Are they to blend into, or be a feature of the pavement?
Installation – How are they tied into a slab?
User safety – Slip resistance, stability under wheel traffic
Performance – Hydraulics, durability, load class
Buildings and surrounding areas
ACO offers a range of drainage products, cable pits and access covers for building thresholds, balconies, pools, green roofs and building façades. In addition to their essential function, the visual integration of such products into a building's architecture is extremely important. For more information, click here
Urban infrastructure
The design of public spaces needs to satisfy multiple stakeholders but none more important than everyday pedestrians. ACO's urban infrastructure products are designed to meet the needs of high-trafficked areas and are purpose designed to harmonise with a community's visual requirements. For more information, click here
Transportation civil infrastructure
Roads, seaports, airports and rail provide the most punishing environment for drainage systems, cable enclosures and access covers. ACO's products are designed and manufactured to meet the stringent performance, safety and durability criteria of these applications. For more information, click here
Need help, askACO
Proper water and cable management planning is needed to positively influence a project's life cycle costs. ACO can assist by taking a holistic view of your project requirements and help with proper product selection. A number of free services, both in-house and on line, are available to help you.
For more info visit: www.askaco.com.au or click on the links below.
SEARCH
SUBSCRIBE TO ENEWS
MORE NEWS
THE STORMTECH LINEAR DRAIN GETS A VERY SPECIAL UPGRADE
DISCREET DRAINAGE FROM ACO
DRAINING LARGE FLAT PAVEMENTS
LANDSCAPE LINEAR DRAINAGE
SLIMLINE LANDSCAPE DRAINAGE SOLUTIONS
DIY SOFTWARE: SIZE UP YOUR OWN DRAIN