2016 NGIA NATIONAL CONFERENCE
07 Oct 2015
The NGIA Biennial National Conference is returning in 2016. The 3 day event will be hosted by Adelaide from 15-17 February 2016.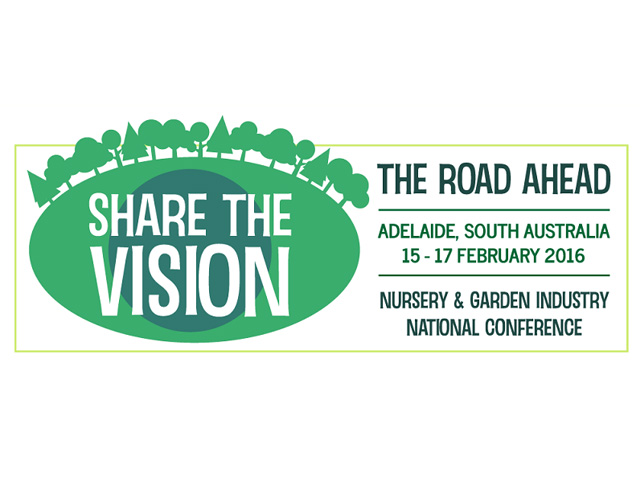 Every two years a national Nursery & Garden Industry Conference is held in an Australian city. Over the past 30 years the conference it has attracted an average of 300 delegates – growers, retailers, suppliers and stakeholders. In 2016 the conference returns to one of the favourite conference cities, Adelaide, from 15 -17 February 2016.
Join your industry colleagues to hear about the opportunities for the nursery sector over the next four years.
The 2016 National Conference & Exhibition will deliver a program showcasing a solutions focused industry that is strategic, professional and adaptable.
The conference will include:
Presentations on the latest research, production, marketing, and big picture issues affecting the industry
Panel discussions and tailored sessions for industry sectors
Networking events and social functions
An exhibition space to showcase suppliers to the industry
A Gala Dinner to present the annual Nursery & Garden Awards
For more information on next year's conference contact Kobie Keenan on 1800 252 468 or at conference@ngia.com.au
SEARCH
SUBSCRIBE TO ENEWS
MORE NEWS
GET EXCITED. CIVENEX 2020 IS HERE!
AUSTRALIAN PARKS & LEISURE JOURNAL AUTUMN EDITION. GET IT NOW
2019 LANDSCAPE QLD EXCELLENCE AWARDS
NURSERY SALES SHOW SOLID GROWTH
THE LANDSCAPE SHOW 2020
AUSTRALASIAN PARKS & LEISURE JOURNAL SUMMER EDITION. GOTTA HAVE IT?